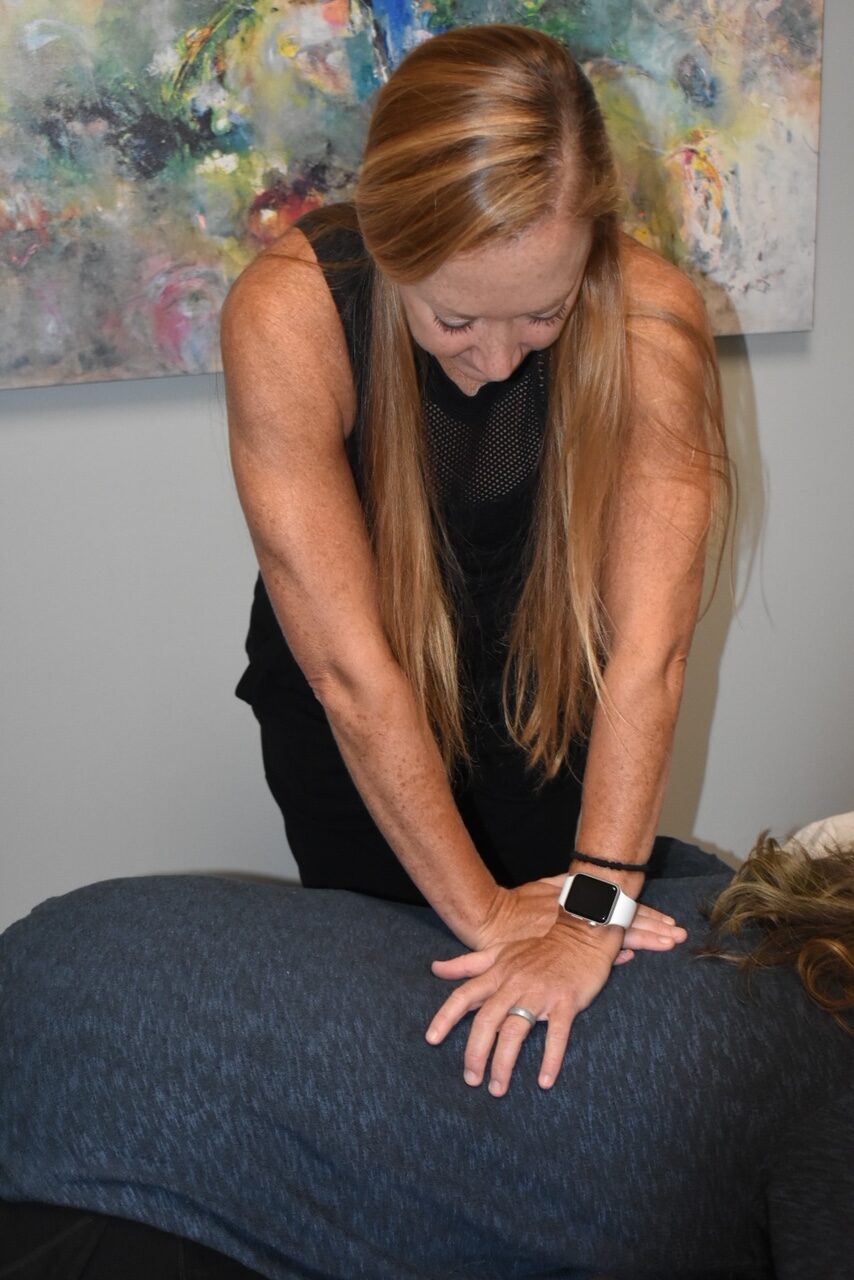 Treatment Plan
A typical treatment plan includes physical therapy one to two times per week. Based on the severity and chronicity of the problem, the duration of each patient's plan varies from a few weeks to several months. Each plan is individualized to that person's specific needs. The treatment plan almost always includes patient education (LOTS!), manual therapy, neuromuscular re-education, exercise and/or stretching, functional activities, manual biofeedback, and a home exercise program. You will be seen one-on-one by a Physical Therapist in our clinic. We will not use techs or students to substitute for a qualified PT. We will not juggle multiple patients at once and leave you to perform parts of your program on your own.
It is important to us that we provide quality education and exercises/homework to do after the initial evaluation. The patient's role in this process is just as important, if not more important, than the physical therapist's role. Therefore, the patient is also a key member of the team.
Patient Education
Most people have little knowledge about "normal" pelvic floor function. Whether our patient is a new mom, a young athlete, or someone with chronic pelvic pain, everyone needs education and guidance. We are often able to subdue fear and eradicate misconceptions to start to address patient concerns on the first day. The education process should be ongoing through every treatment session and home exercises, as well as clinic exercises, should be progressed. We aim to decrease symptoms and improve function on a weekly basis.
It is important to us that we give a good explanation and are able to justify all of our treatments in physical therapy. The patient deserves to understand what we are doing and why to progress towards healing. For our treatments to work, we want the patient to understand why something is important to focus and work on. This will speed up the time of their recovery and overall give better results.
If your physical therapist or doctor is not giving you the why explanation, do not be afraid to ask. You will be that much more committed to the treatment if you understand why it is important. Plus it allows the provider to confirm they fully understand your symptoms and are recommending the best possible treatment. If you do not understand an explanation, again, do not hesitate to ask for clarification. Otherwise, the provider may think that you understand and this may delay progress.
A Typical Treatment Session
Each treatment session is typically one hour just like the evaluation. You should be with the same PT you saw at the initial visit (at any clinic you are attending!). The first treatment after the evaluation often begins with answering any questions the patient may have after the initial encounter. Every treatment session begins discussing symptoms they have experienced over the last week, new exercises or habits they are working on, and changes they have noted (whether for better or for worse) since the initial evaluation.
The PT will often ask specific questions about their symptoms. For example, if the patient has pain with urination, the PT will ask detailed questions about the nature of the pain, intensity, how long it lasted, and if the treatment or exercise provided relief. The answers to these questions help us decide how to proceed with that session.
A typical treatment may include manual therapy techniques such as connective tissue manipulation, trigger point release externally or internally, dry needling, nerve glides or mobilizations, joint mobilizations or manipulations, and visceral mobilization. Generally speaking, greater manual therapy is often part of a treatment session for people with pelvic pain whereas coordination and strengthening may be more involved in post-operative rehabilitation or for people with low-tone pelvic floor disorders. However, "hybrid" situations do exist and are treated accordingly.
The treatments we provide in each session are customized to the individual and their needs. Based on patient response to the initial questioning, we focus on the areas that we believe are the biggest factors in your limitations. This means that one treatment may incorporate more manual therapy while the next treatment may be focused on re-training your habits, postures, and movements. Typically, most treatment sessions require some internal manual therapy or manual biofeedback since these conditions almost always produce some form of pelvic floor dysfunction and this is the best way for the PT and the patient to understand how the pelvic floor muscles are working.
At the end of each appointment, we review what the patient is working on at home, why these are important, and we may add new exercises or make changes to their home program. As previously mentioned, the patient is an important player in the road to recovery so the things they do at home are equally as important as the time they spend in the clinic.
Are you ready to get started with Pelvic Floor Physical Therapy? Contact us!
Magic City Physical Therapy
3075 John Hawkins Parkway, suite J
Hoover, AL 35244
Phone (205) 202-0874
Fax (205) 293-3895
www.magiccitypt.com
@magiccitypt (Instagram and Facebook)