Considering that pelvic floor physical therapy is becoming more "normalized" , it is important for patients, clinicians, and physical therapists to understand what a quality physical therapy session is like. Here is our best answer to "what is a good pelvic floor PT session like?"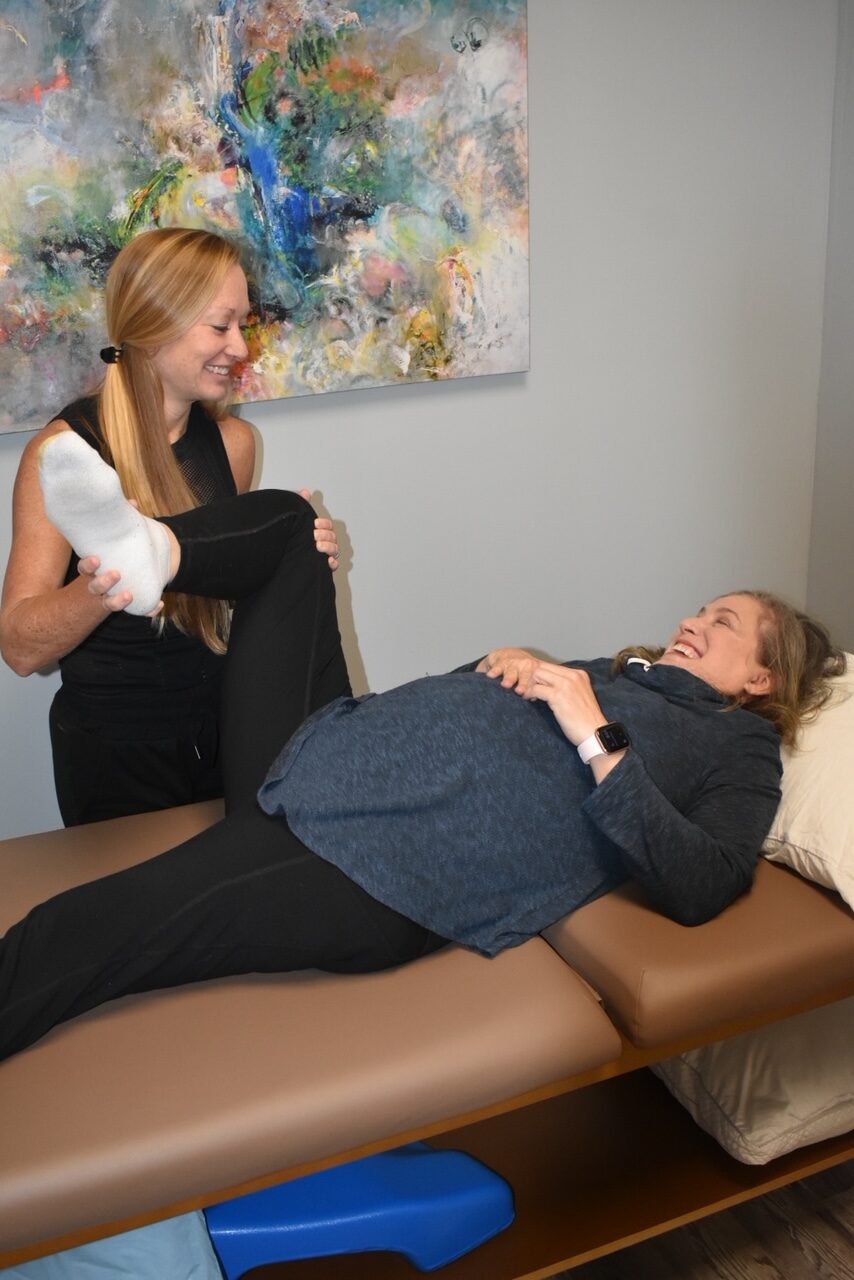 Evaluation Appointment
The evaluation appointment should last at least 60 minutes and the goal is to figure out what the main contributing factors are to the patient's symptoms. PTs act like investigators uncovering all of the potential reasons for why the patient might be experiencing pelvic pain, urinary urgency, painful sex, incontinence, constipation, prolapse, etc.
Below are some questions that you will likely be asked:
When did your symptoms start?
What exacerbates your symptoms?
What alleviates your symptoms?
How often do you urinate during the day? Do you have urge, leakage, nocturia?
How often do you have a bowel movement and do you strain?
Do you have pain with intercourse?
What activities do your symptoms limit?
What kind of work do you do?
What doctors/other PTs have you seen?
Have you had any diagnostic procedures done?
What past treatments have you had?
What medications are you taking?
How has this problem impacted your life?
Have you stopped participating in things you enjoy because of this problem?
What is your diet like?
What fluids do you drink?
How is your sleep?
The interview portion helps us to see the "big picture" and develop a hypothesis as to why the pelvic floor dysfunction may exist. The interview also allows us to gain the necessary information to know what is of MOST concern to the patient. If there are many areas of dysfunction and concern, it may take several visits to evaluate all structures.
The examination consists of a visual exam looking at posture, alignment, and movement patterns followed by manual palpation of external structures. External areas to be examined may include the abdomen, inner thighs, hips, the bony pelvis. We are looking for trigger points, tight muscles, joint dysfunction, symmetry or asymmetry between right and left sides, connective tissue dysfunction, and even visceral motility/ mobility. Through this testing, we are looking for a reproduction of familiar pain to the patient so that the patient can best be treated.
A key aspect that sets pelvic floor physical therapists apart from other physical therapists is our training in an internal pelvic floor muscle (PFM) exam. This exam is typically performed transvaginally in females and transrectally in males. A transrectal exam in our female patients may be indicated as well. During the internal PFM exam we are evaluating for muscle tone, trigger points, strength, prolapse, and motor control. Also, we are looking for any irritability in the peripheral nerves of the pelvis, and vaginal and anal tissue integrity.
At the end of the appointment, findings are reviewed with the patient. It is important to us that our patients understand what we found and how we plan on treating the symptoms. In addition, if we find that further evaluation is necessary by someone out of our scope of practice, or a referral is needed to another provider to supplement Pelvic Floor PT, we will refer the patient to a trusted provider. During the evaluation session, the patient is given a few exercises or lifestyle modifications to start to perform on their own.
Assessment
The assessment is an important part of the evaluation process. This is where we consider our patient's history and how various factors could have led to the development of the impairments that we believe are primary sources of pain and/or dysfunction. This is an ongoing process that happens during each appointment as things evolve. The assessment allows us to effectively develop short and long-term goals which help guide an efficient and effective treatment plan.
Short term and long term goals
When we are first evaluating the patient about their history we ask what their goals are for physical therapy. Everyone's goals are different and it is our job to help them achieve them. Typically the duration of a physical therapy treatment plan can last between a few weeks to several months, or longer, depending on the severity of the situation. We use short incremental goals to justify our treatments and collectively achieving the short term goals results in achieving the patient's long term goals.
Are you ready to get started with Pelvic Floor Physical Therapy? Contact us!
Magic City Physical Therapy
3075 John Hawkins Parkway, suite J
Hoover, AL 35244
Phone (205) 202-0874
Fax (205) 293-3895
www.magiccitypt.com
@magiccitypt (Instagram and Facebook)